28 Jan

Keystone Mission Accredited by National Financial Accountability Organization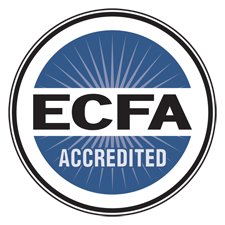 Keystone Mission Accredited by National Financial Accountability Organization
SCRANTON/WILKES-BARRE, PA—The ECFA (Evangelical Council for Financial Accountability) announced today the accreditation of Keystone Mission of Scranton, PA.

ECFA accreditation is based on the ECFA Seven Standards of Responsible Stewardship™, including financial accountability, transparency, sound board governance, and ethical fundraising.
Keystone Mission joins a growing number of Christ-centered churches and ministries across America, supported by over 14.6 million donors that have earned the right to display the ECFA seal. When an organization is accredited by ECFA, it demonstrates its willingness to follow the model of biblical accountability.
"We are pleased to accredit a ministry committed to transform lives through relationships by the hope of the gospel," said Michael Martin, president of ECFA.
Founded in 2005, Keystone Mission (http://www.KeystoneMission.org) desires to be the Catalyst for the Community, to provide help and hope to the homeless, hungry, and hurting people in Northwest PA.
Keystone Mission is growing in Northeast PA. From Mobile Outreach in Lackawanna and Luzerne county to Emergency Shelter, Code Blue, to the Day Center in Scranton and the opening of the 15-bed Transformation Center in Wilkes-Barr this spring—the men and women facing homelessness in NEPA can rely on us to provide them help and hope.
"Being accredited by a national financial organization, like ECFA, only shows the NEPA community that Keystone Mission is committed to our mission in helping men and women who are experiencing homelessness, and to share the Gospel of Jesus Christ," said Ryan Buchanan, Development Director

CEO & Executive Director, Justin Behrens says, "Keystone Mission is honored to have been accredited by the ECFA. I want our donors, volunteers, community partners, and the NEPA community to understand our level of commitment. My desire is to continue building the organization's relationships with Lackawanna and Luzerne Counties in order to provide the right services and resources."
To learn more about Keystone Mission and their stewardship opportunities, visit GiverConnect, ECFA's newest online program, that connects giver's hearts with trusted members.  
ECFA, founded in 1979, provides accreditation to leading Christian nonprofit organizations that faithfully demonstrate compliance with the ECFA Standards pertaining to financial accountability, fundraising and board governance.  For more information about ECFA, including information about accreditation and a listing of ECFA-accredited members, visit www.ECFA.org or call 1-800-323-9473.
Ryan Buchanan, Development Director
Phone: 570–871–4795 ext. 400
E-mail: Development@KeystoneMission.org
Staying connected is better!
Don't miss new updates on your email
New Year. New Possibilities.