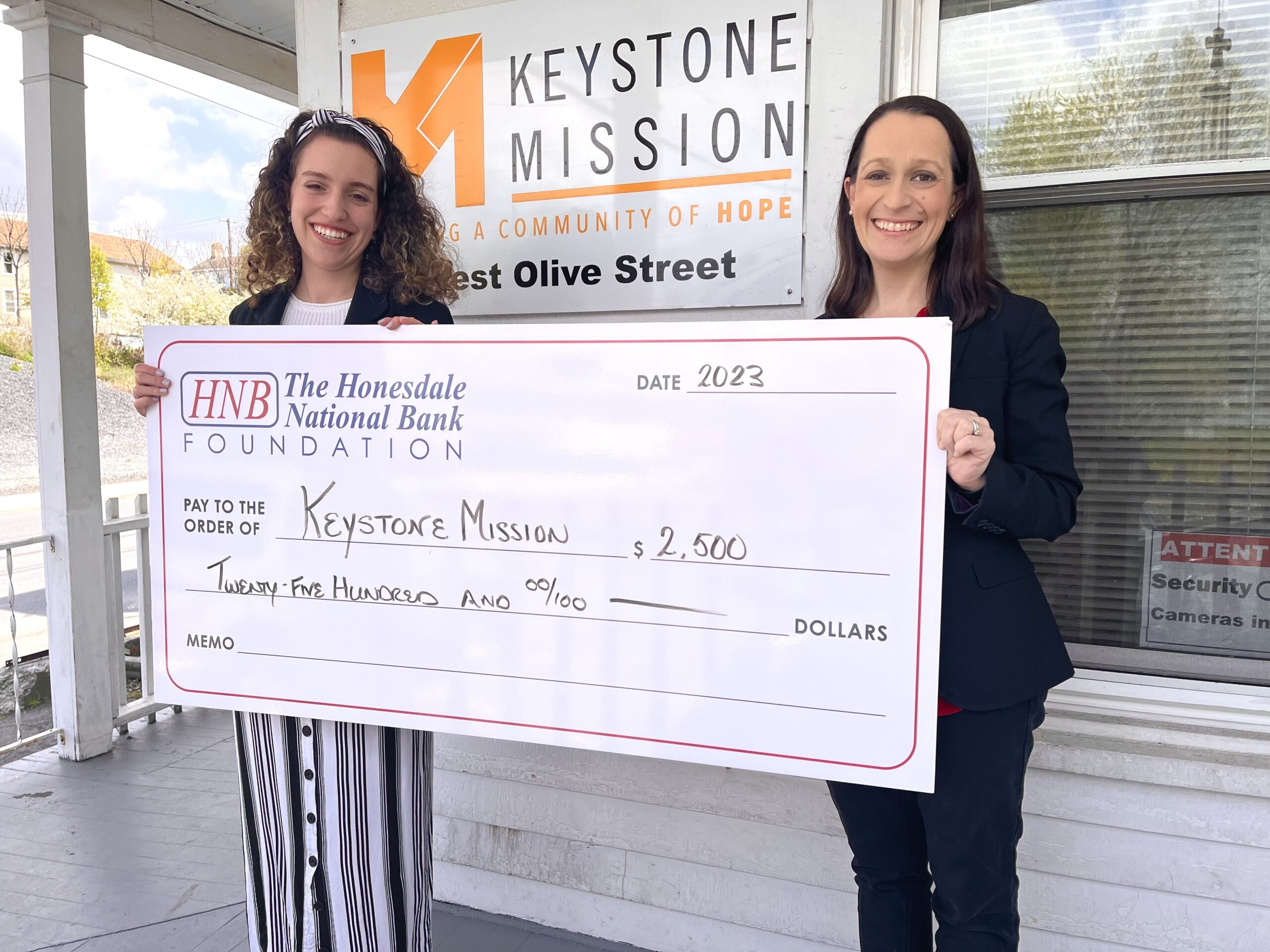 27 Apr

Honesdale National Bank Foundation Donates to Keystone Mission's Aftercare Program

Photo (left to right): Jillian Mirro, Grant Writer; Elizabeth Nagy, Treasurer of The Honesdale National Bank Foundation

Scranton/Wilkes-Barre, PA – The Honesdale National Bank Foundation presented Keystone Mission with a $2,500 check to support the hiring of an aftercare life coach for the 2023 year.

Keystone Mission desires to be the Catalyst for the Community, to provide help and hope to the homeless, hungry, and hurting people in Northeast PA. Aftercare is critical for homeless prevention. The goal of this program is to allow graduates to stay connected with supportive case management to ensure a full transition into self-sufficiency, avoiding relapse into homelessness.

The life coach will perform follow-up care through home visits, telephone calls, and counseling sessions. They will lend extra support and guidance to our and other community graduates upon successful transition out of homelessness and into the community. At the end of the program, individuals will be able to navigate and network with other community agencies while working through the Genesis Process to gain better life skills such as budgeting and nutrition.

"Keystone Mission is a critical partner in our community as we look to decrease homelessness and increase opportunities for all neighbors in NEPA," said Elizabeth Nagy, Treasurer of The Honesdale National Bank Foundation. "We are glad to be able to extend our financial support to help graduates of their programs sustain independent living with proper skills and support networks."

Keystone Mission is grateful to continue to grow our care within the Northeast PA region through community partners like The Honesdale National Bank Foundation.