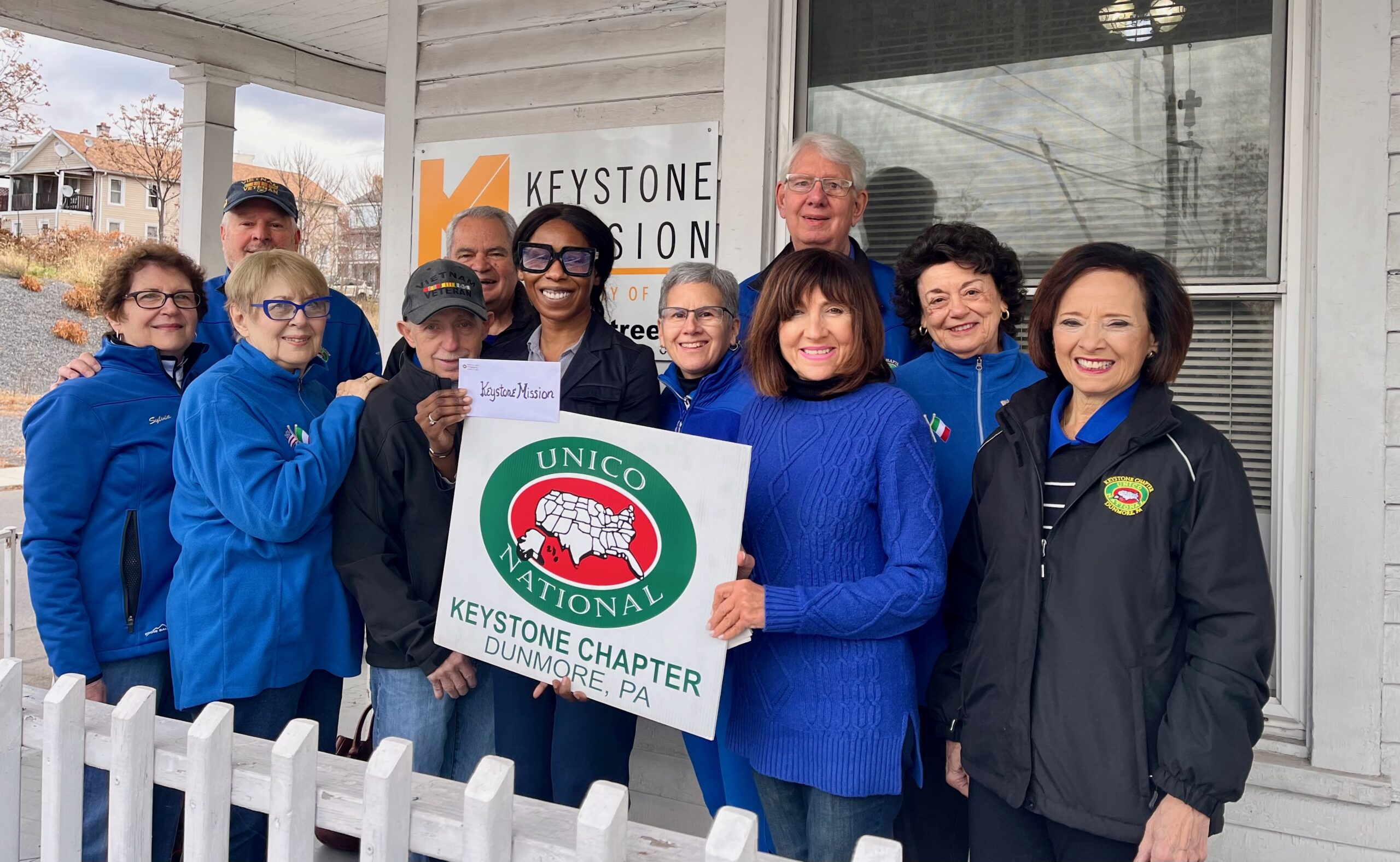 16 Nov

Unico Keystone Chapter Donates to Keystone Mission as Random Act of Kindness

Picture Left to right, Sylvia Tagert, Bob Tagert, Marilyn Vitali, Frank Coviello, Bob Collins, Danielle O. Keith-Alexandre, Mary Ann Coviello, Mark McDade, Toni DiVizio, Michele McDade and Sandy Collins. 

Scranton, PA- UNICO National's Keystone Chapter presented Keystone Mission with a check as a Random Act of Kindness to support the organization's efforts. Keystone Mission is grateful for community support that allows us to continue to be the catalyst for the community, to provide help and hope to the homeless, hungry, and hurting in Northeast PA.

Keystone Mission returns dignity, self-worth, and purpose to guests as we build relationships and connect them with the proper services. As we build relationships, guests served are more likely to return and seek help toward independent and sustainable living. Our current programs include a 15-Bed Male Transformation Center, an Innovation Center for Homeless & Poverty (Scranton & Wilkes-Barre), a Code Blue: Emergency Shelter, and Weekend Meal Outreach.