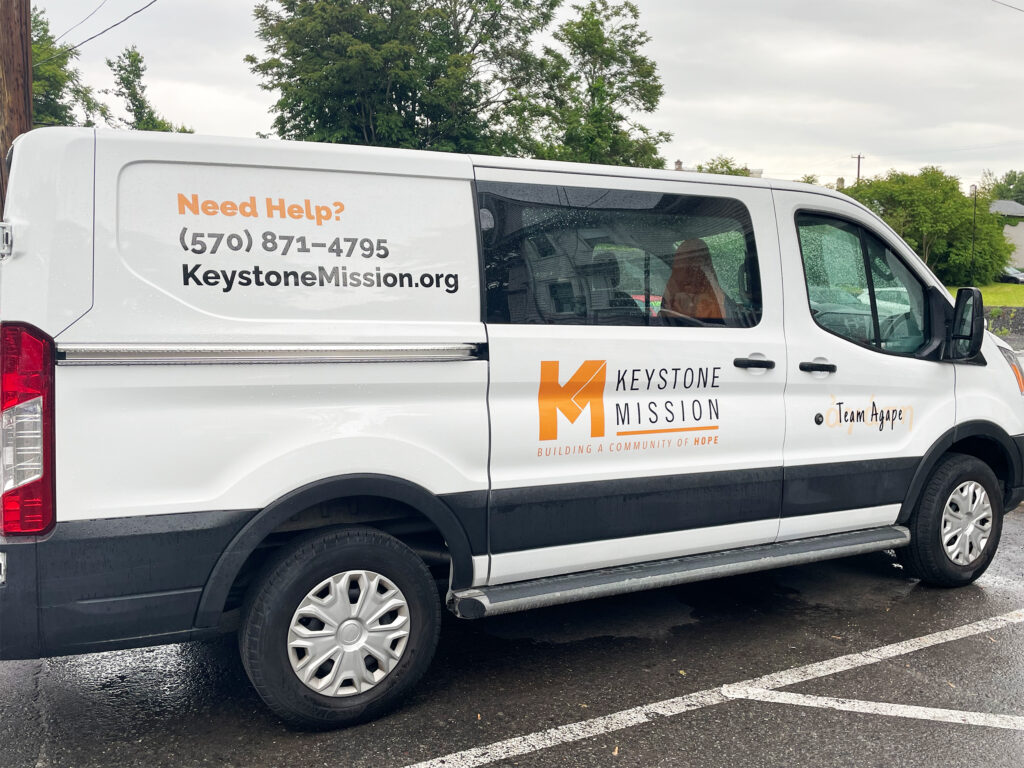 04 May

MileOne Autogroup Partners with Keystone Mission to Supply Transportation for Homeless

Scranton/Wilkes-Barre, PA – MileOne Cares, the philanthropic arm of MileOne Autogroup, presented Keystone Mission with a community grant to expand its transportation program throughout the organization. Funds support transportation for clients through public transit or organizational vehicle use.

"At MotorWorld, part of MileOne Autogroup, we believe that transportation is transformational," says Amanda Kodeck, Chief Giving Officer at MileOne Cares. "We are proud to support non-profits in our community who are making an impact in people's lives through our philanthropic program, MileOne Cares. MileOne Cares is excited to provide Keystone Mission with funding towards their transportation needs."

Transportation is a daily part of programming that allows Keystone Mission to safely connect our clients and residents to the proper resources such as medical, dental, and mental health, prescription pick up, job interviews, DMV, or welfare services.

"We tend to think that sometimes the homeless only have a need for food or clothing. We need to remember that the lack of transportation can result in missed employment opportunities and medical appointments," says Kathy Regan, Scranton Program Director of Keystone Mission. "Transportation is one more way to help those who are experiencing homelessness."

Keystone Mission thanks MileOne Cares and the NEPA community for making connections for those experiencing homelessness more easily accessible.