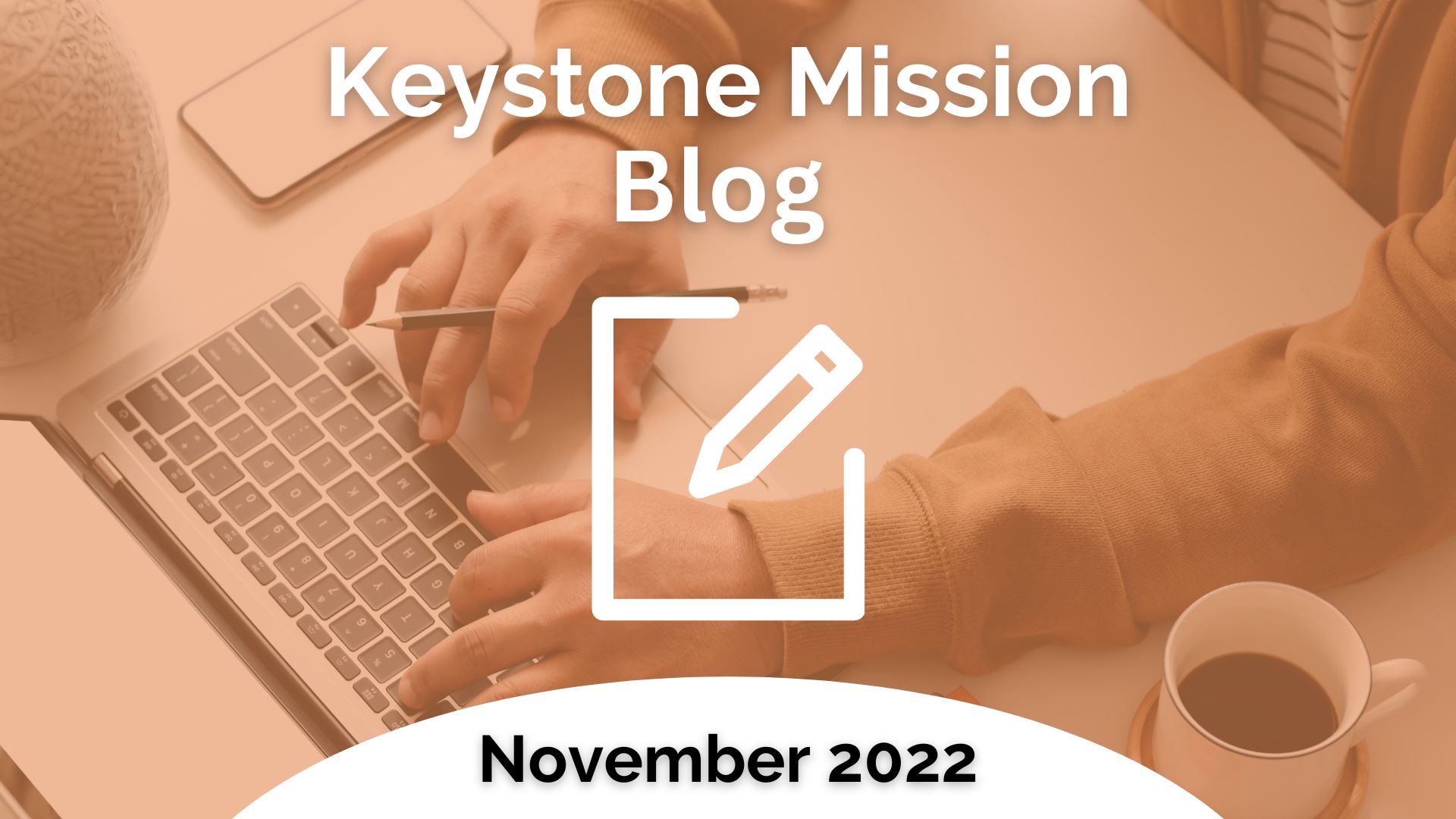 09 Nov

Keystone Mission's November 2022 Devotional

I love a good game of chess. The more you play, the easier it is to predict any future moves you make. Did you know some professional chess players blindfold themselves during a game? I'm not that good. Yet it almost seems like blind faith; however, they have studied the board, pieces, and game to trust their next move even without physically seeing it. 

Faith is an action. Hebrews 11:4-38 continues the faith chapter, giving us examples of those in Scripture who put their belief into action because they knew about God's trustworthiness.

Through faith, Noah built an ark when God's warning was about things not yet seen (v. 7). Through faith, Abraham obeyed and went even when he did not know where he was going (v. 8). Through faith, Moses chose to be mistreated along with the people of God rather than to enjoy the fleeting pleasures of sin (v. 25).

Most of these individuals were given less than enjoyable life paths: they were tortured, flogged, and even put in chains and imprisonment (v. 35-36); however, they knew enough about God's character and how He continually moves to trust and obey Him. He is most faithful.

In their faith, they were commended for pleasing God and trusting that one day His promise would be fulfilled in eternity. They kept looking forward to "the city with foundations… a heavenly one" (v. 10, 16).

Through faith, one of our guests, Greg, understood life fluctuates, but you can't give up your faith.God gave him hope and faith in the middle of unsettled circumstances and brought him out onto the other side with a job, place to live, and a restored relationship!

As believers, we are reminded, "without faith, it is impossible to please God, because anyone who comes to him must believe that he exists and that he rewards those who earnestly seek him" (v. 6). Faith leads us to behave beyond the current circumstances and consequences. Today, we are provided with the knowledge of Jesus's completed work on the cross. We have more reason to hold onto our faith and not let the tough times overcome us.

I pray this month you have moments to reflect on the many reasons God has given us to hold on to faith and act on that faith to please Him.