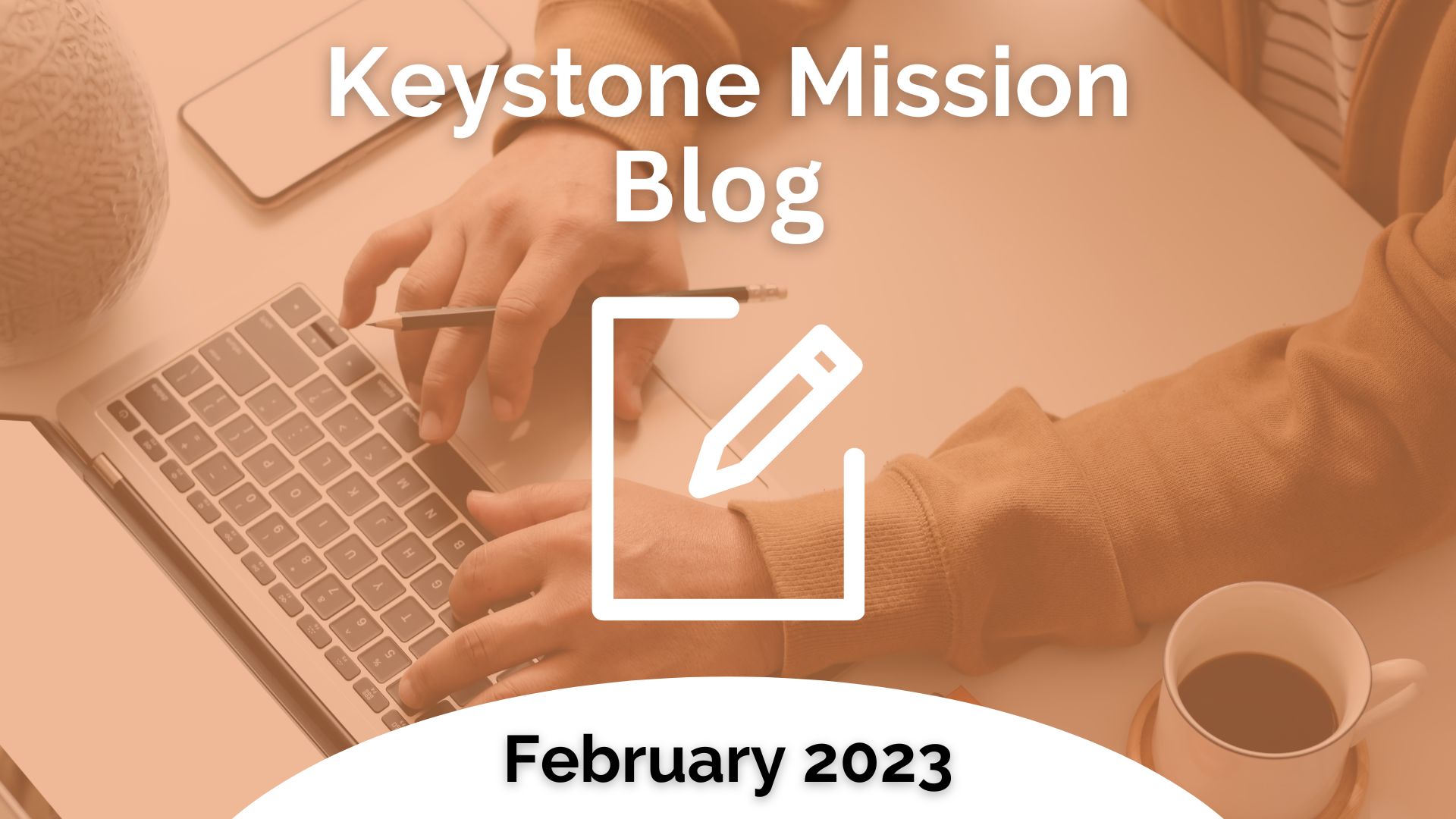 08 Feb

Keystone Mission's 2023 February Devotional

Car starters are great tools for cold and icy mornings. I don't have to leave my house to let my car warm up. With the press of a button, I no longer need to worry about putting on bulky winter gloves and scraping ice off my windows.

Every morning as I head to work, I'm reminded of the little things we put our faith in – car starters to defrost our windows and salt trucks to plow the roads. We have seen these tools in action enough times to trust their reliability.

If you recall from January's letter, Ruth faithfully followed her mother-in-law, Naomi, back to Israel after a family tragedy. Ruth was fully trusting in God to take care of her and Naomi even though she hadn't seen Him in action yet.

Chapter two opens with the women back in Israel, unsure of what will come of their trust in God. Ruth insists in order to support herself and her mother-in-law she will glean a field for food. During this time, foreign widows who worked in fields faced many dangers. "As it turned out, she was working in a field belonging to Boaz, who was from the clan of Elimelek" (Ruth 2:3). Though it may have seemed a coincidence to her, Ruth did not enter his field by mistake. This was a divinely appointed circumstance.

Boaz was a wealthy man from the same clan as Naomi's husband and was later revealed as their "guardian-redeemer" (v. 20), a relative who took the responsibility to help another relative in need. He would be the one whom Ruth and Naomi would turn to in their trouble.

When Boaz discovered who Ruth was and what she did for her mother-in-law and asked that she stay in his field. He showed mercy to her and offered her community (v. 8), protection, and refreshment (v. 9). In order for her to gather more stalks, Boaz even instructed his harvesters to purposefully leave certain stalks out of the bundles.

Ruth did not have a plan when she moved to Israel with Naomi. Instead, she chose to faithfully follow her mother-in-law and trust in an unknown God. Her trust resulted in God providing for her in more ways than she could have asked. From the beginning, we can see God's invisible hand is evident in Ruth's life because of her faith. He was beginning to do miraculous work to redeem her.

Guests who come through our Emergency Shelter – Code Blue can be unsure where or if it is possible to start over. Staff like Paul are there to create conversations and encourage each guest that redemption is possible with the right resources and the hope of the Gospel. We believe no matter what our guests have come from or been through, God has a plan that exceeds all of it.