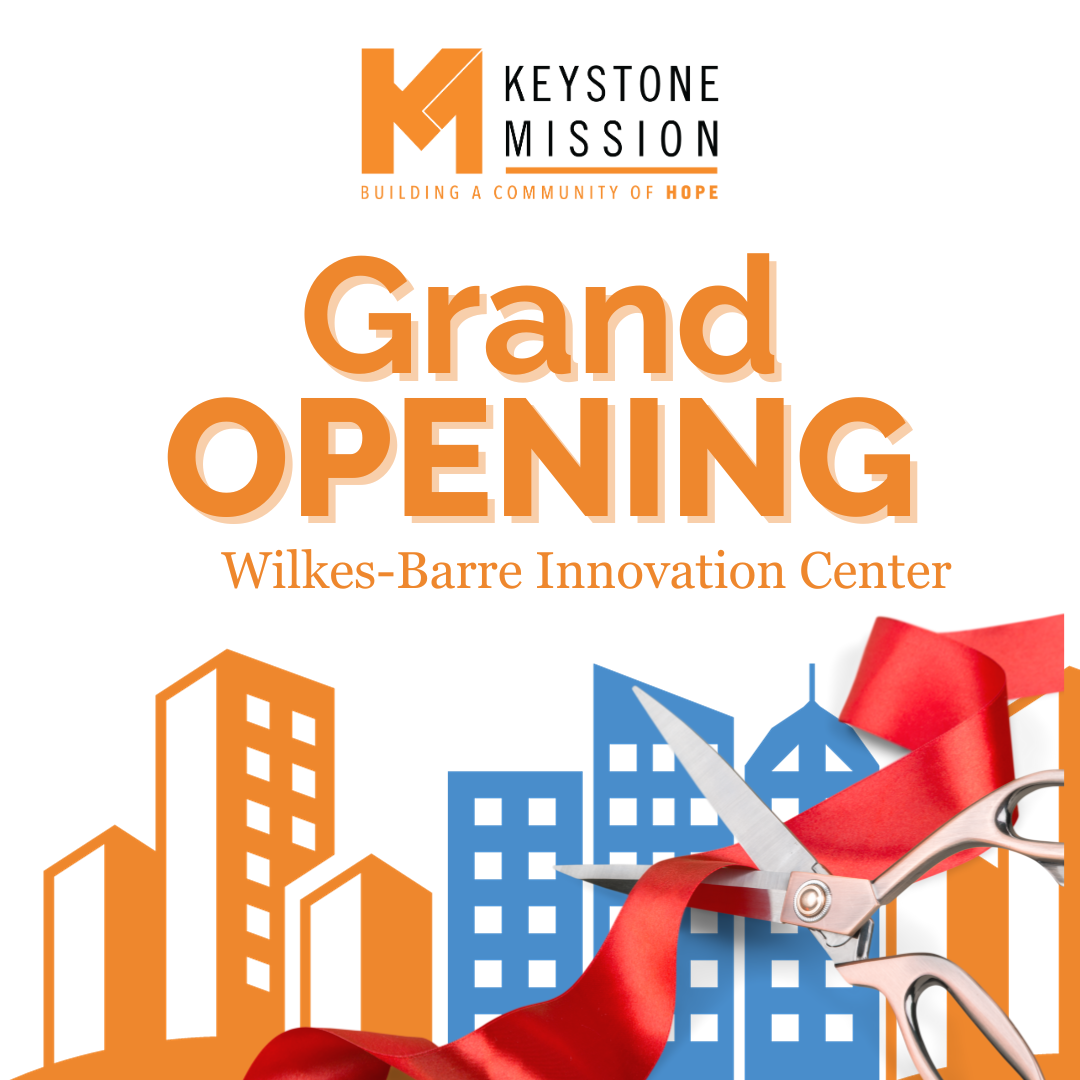 23 Oct

Keystone Mission Expands Services in Wilkes-Barre with New Innovation Center 

Wilkes-Barre, PA – This Thursday, October 26, 2023, Keystone Mission will be opening their Innovation Center for Homeless & Poverty at the Thomas C. Thomas Building in Wilkes-Barre. The event's ribbon-cutting will be assisted by the Greater Wyoming Valley Chamber of Commerce.

The Center acts as an educational and hands-on facility for men and women experiencing homelessness in Northeastern PA. This facility will provide a place to receive meals, clothing, shower access, and the ability meet with community service providers. These service providers collaborate to meet health needs (both physical and mental), housing assistance, addictions counseling, job training and job placement. The Innovation Center will mirror the programs and services Keystone currently has in Scranton on West Olive Street, with the addition of the Wilkes-Barre facility being set up to host their annual Code: Blue Emergency Shelter.

"We are grateful for the opportunity and the ability to reach more of the homeless, hungry, and hurting people in Wilkes-Barre. We look forward to forging more partnerships and inviting the community to join us as we seek to provide help and hope where it's needed in our community," says Danielle O. Keith-Alexandre, CEO & Executive Director.

This is Keystone's second location in Wilkes-Barre after opening their Male Transformation Center for homeless men last year.