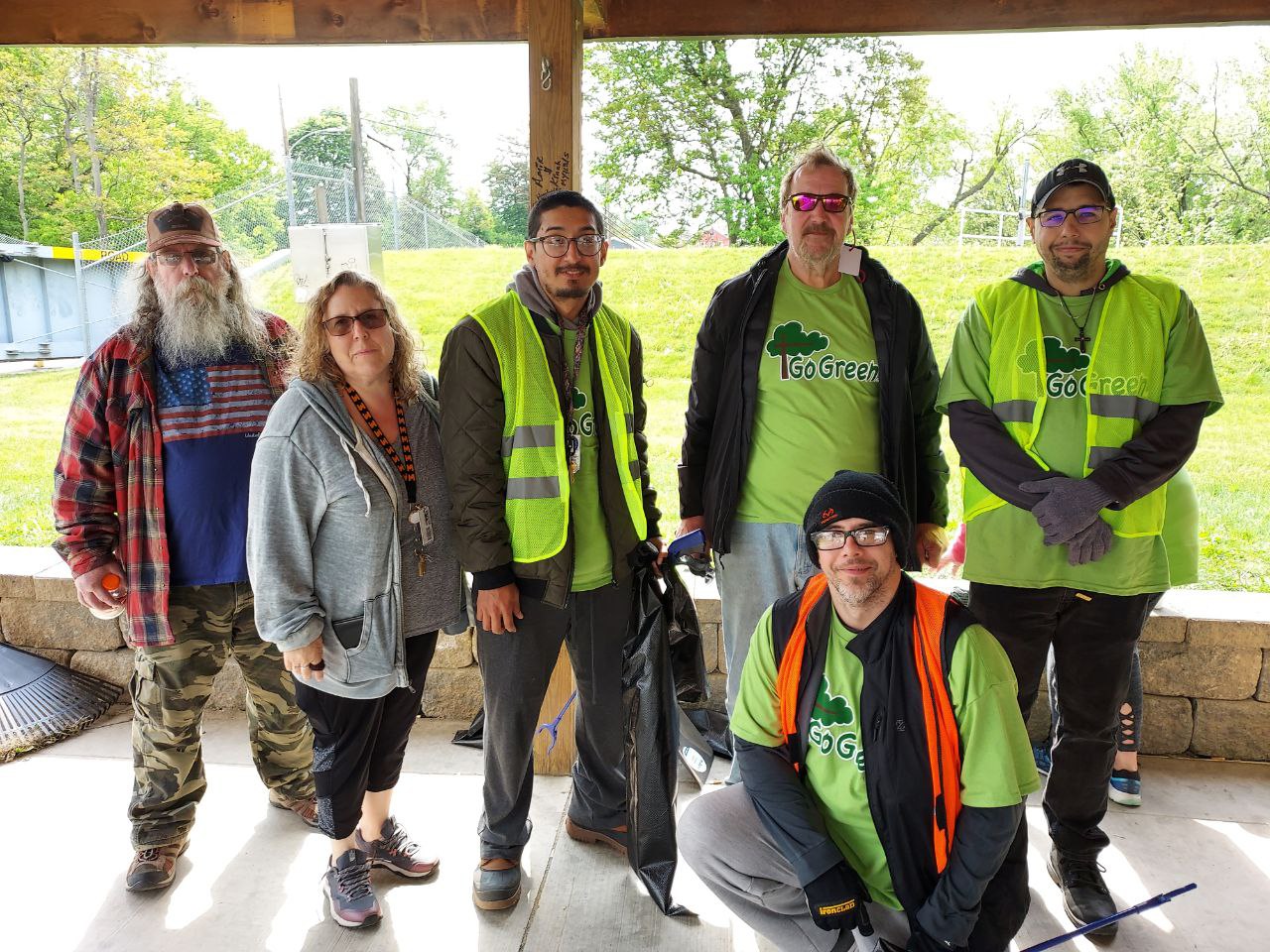 30 May

Guests Get Green Thumb with Keystone Mission's Go Green Team

Scranton, PA – For the second year in a row, Keystone Mission hosted their Go Green event outside their 12 West Olive location in Scranton.

Dozens of guests, volunteers, and staff gathered early morning on Friday, May 19th to clean up the surrounding area, plant flowers, and bolster community among the homeless population.

"Go Green was an exciting time of serving the community and getting to build relationships with everyone involved. Events like Go Green demonstrate how much we can get done with many willing hands and kind hearts," said Matt Ford, Engagement Coordinator.

This year the Go Green Team expanded to plant florals and greenery donated by Lowe's of Dickson City. The team continues to be a success and is generating positive word-of-mouth reviews.

Go Green is executed by Keystone Mission's Vocational Specialist as part of the Pathfinder's Workforce Development Program. Beyond the self-discipline and work ethic that participants in the program acquire, this initiative offers staff and the community a fresh way to connect with men and women who are experiencing homelessness.

"The Go Green event builds better partnerships between our guests and the community in which we all belong. [Go Green] is a perfect example of what working side by side with your neighbors can do for the mind, body, and spirit," says Lasha Wyman-Klein, Vocational Specialist & Go Green Developer.

The event lasted through the morning and concluded with food donations from Bud's Bar and Grill in Archbald and The Rolling Conez.


If you missed the opportunity to serve with Keystone Mission, another date is planned for June at the Wilkes-Barre Transformation Center. Check out www.KeystoneMission.org/Volunteer for more details on how to volunteer.