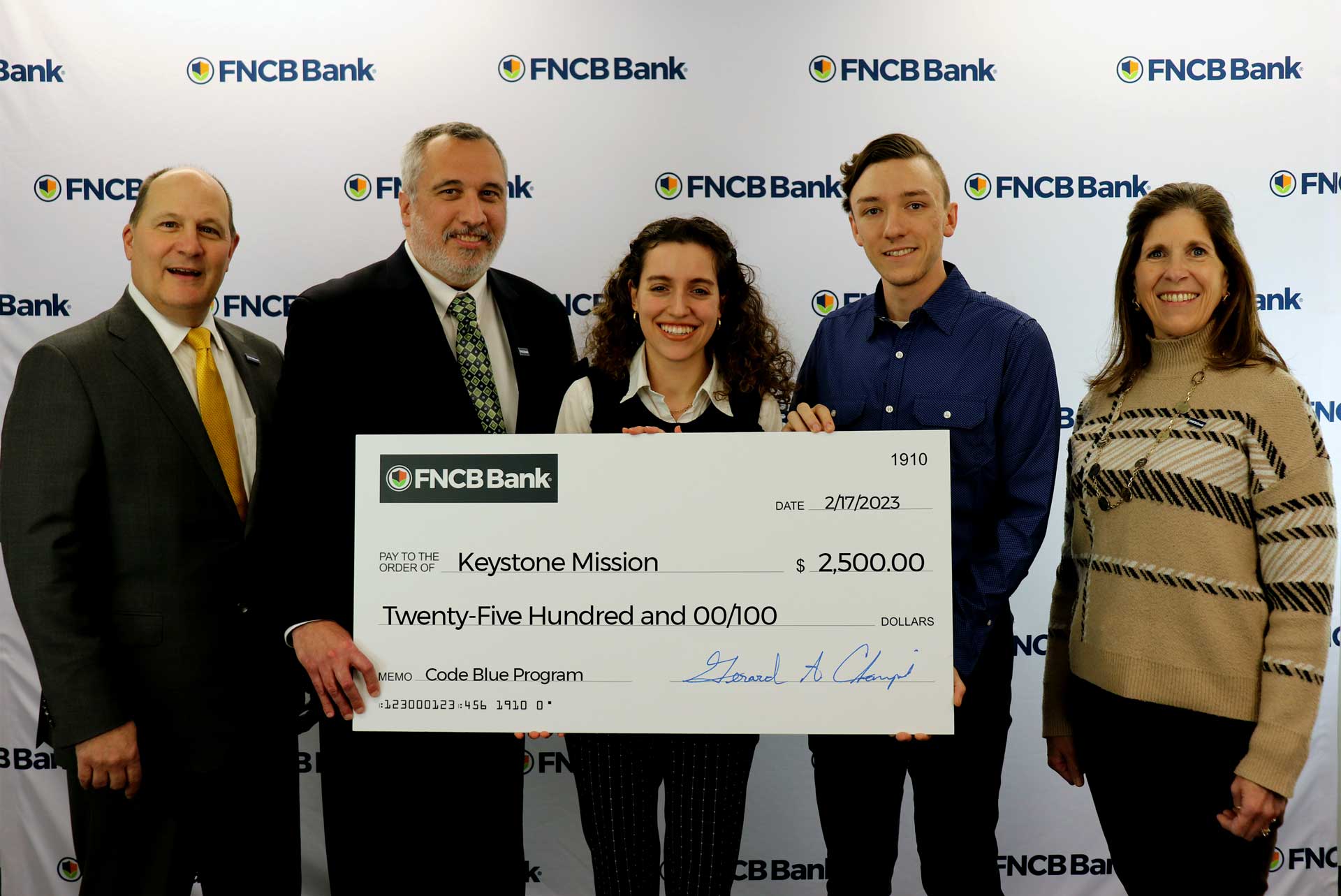 17 Feb

FNCB BANK Providing a Place of Warmth Through Keystone Mission

Scranton/Wilkes-Barre, PA – Through the charitable efforts of FNCB Bank, Keystone Mission was allotted a $2,500 grant to support the Emergency Shelter – Code Blue programs in Lackawanna and Luzerne Counties.

The Code Blue Shelter serves people who are homeless and who might otherwise remain unsheltered during periods of extreme winter weather throughout Lackawanna and Luzerne Counties.

Guests who enter the emergency shelter are provided with access to a warm environment with food, showers, bedrolls/cots, and connections to the further care of Keystone Mission's wrap- =around services.

A "Code Blue" alert is issued when the forecast temperature, including wind chills, is expected to reach 20 degrees or lower, or a foot or more of snow, according to AccuWeather. On a day the shelter is open, community members will be able to enter at 8 P.M. and the shelter will remain open until 7 A.M. the next morning.

This year Keystone Mission's Code Blue shelters are opened in both Scranton and Wilkes-Barre through their own facilities and by partnering with the Scranton City's Weston Field House.

For more information on Keystone Mission's Emergency Shelter – Code Blue, please call (570) 871-4795.