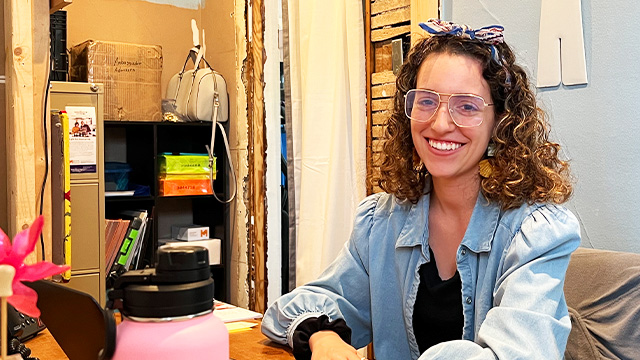 19 Sep

Preparing Young Professionals: Intern of the Year Finalist from Keystone Mission

Scranton/Wilkes-Barre, PA-Keystone Mission is proud to announce a former intern–now employee –is in the running for the Greater Wyoming Valley Chamber of Commerce's 2022 Young Professional Award.

Jillian Mirro currently works as the Content Specialist for Keystone Mission. She was onboarded after her three-month communications internship in the Development Department. Mirro spent her last semester at Keystone Mission creating marketing content and overseeing a mailing project among other interns.

Mirro is a recent graduate from Clarks Summit University, located in Clarks Summit, PA, where she received her bachelor's in Communications.

"[Clarks Summit University] prepared me through hands-on instruction and thoughtful mentoring. I am thankful for Keystone Mission…they taught me how to best utilize my talents in writing," says Mirro.

"Jillian has been a tremendous asset to the Keystone Mission. As an intern, she was very professional when assigned tasks, prompt in her deadlines, and took ownership when given the opportunity to run a project. It was a no-brainer to bring her onboard as the Content Specialist," says Ryan Buchanan, Development Director.

Keystone Mission offers students real-life experience through business, communications/marketing, criminal justice, and counseling/social work/human services internships through a community non-profit lens. Students can sharpen their desired skills while building their resume for future opportunities.

Jillian is one of three finalists in the running for the Northeast PA 2022 Intern of the Year. The award ceremony and final choice will be Thursday, October 6th at PNC Field.