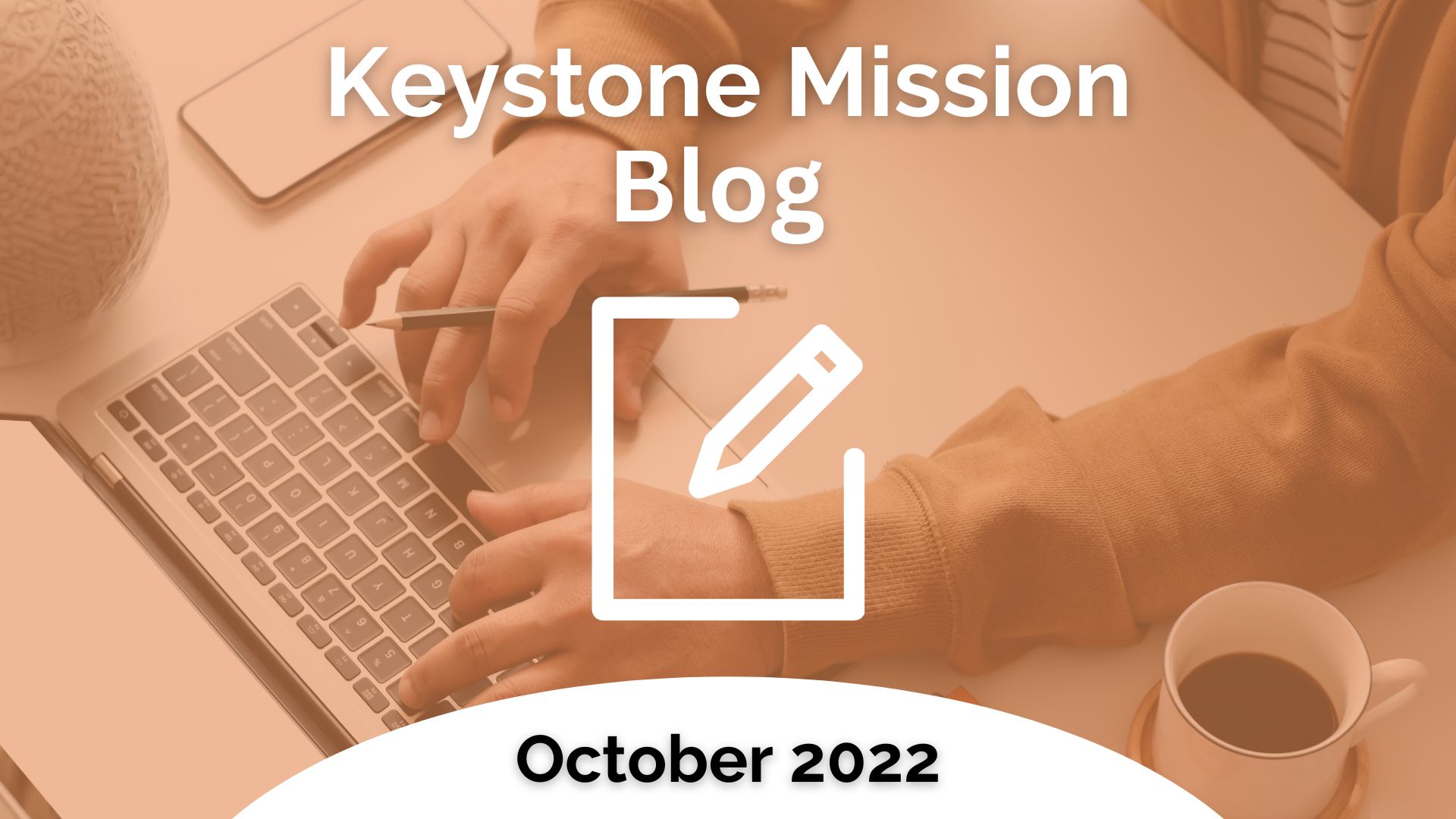 12 Oct

Keystone Mission's October 2022 Devotional

"Now faith is confidence in what we hope for and assurance about what we do not see. This is what the ancients were commended for. By faith we understand that the universe was formed at God's command, so that what is seen was not made out of what was visible." – Hebrews 11:1-3, NIV

When I start a project, big or small, I intend to finish it. Rarely when I start do I expect an interruption; however, delays and difficulties are a part of life, and being persistent in these unfavorable times does not come naturally to us.

The trials of life obscure our faith and hope for the future. Hebrews 11 speaks on the definition of faith and numerous examples of men and women who persevered in their faith among daily persecution and difficulty. Their faith in God's promises produced a perspective that enabled them to live beyond their circumstances.

The author describes faith in two ways. Faith is confidence in what we hope for through God and His future promises. Confidence is a firm trust in God; we can abandon reliance on ourselves and fully rely on Him, His promises, and His Word! Faith is also an assurance about what we do not see. Faith is needed when we cannot see what is up ahead. It means looking beyond our current circumstances to the God who holds everything together. Even though we cannot see God, we have an assurance or certainty that He is there.

Living a life of faith allows us to act as though every promise of God remains true even when we cannot see that evidence right away. We can recall what God has done in our past and trust Him for the future. Faith brings this perspective to help us persevere.

One of our guests, José, was challenged to trust in God's faithfulness while waiting for a job placement. José was near to losing his apartment due to an increase in rent and needed a job right away. He worked for months with our vocational specialist, Lasha, completing numerous background checks and went through several interviews. His perseverance allowed him to wait for God in an unfavorable season with confidence and assurance that He would open the right door. Now, José can rejoice tenfold in his newly placed job, because he held tightly to the knowledge of a faithful, trustworthy God!