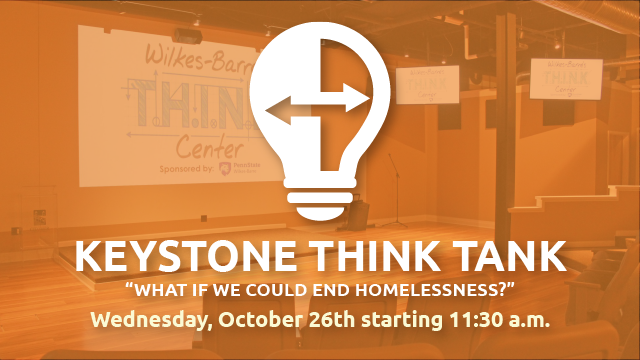 12 Sep

NEPA Think Tank Initiative: Solutions to Homelessness

Wilkes-Barre, PA –Keystone Mission, in collaboration with the Greater Wyoming Valley Chamber of Commerce and Scranton Chamber of Commerce, will hold their first NEPA Think Tank Initiative where they pose the question, "What if we could end homelessness?"

This event, on October 26th, 2022, invites local businesses and organizations to join the conversation with Keystone Mission's CEO & Executive Director, Justin Behrens. Behrens will share how the businesses can get involved in the effort to creatively solve local homelessness. Business leaders will have opportunities to discuss their concerns and work towards building a community of hope.

Behrens says, "We have seen an increase in homelessness throughout this nation for years. Businesses, social agencies, churches, and the community will come together in NEPA and show the nation the right way to solve a problem."

Behrens hopes bringing business men and women to share their expertise will provide real solutions for homelessness in the Lackawanna and Luzerne communities.

The event will be held at the Wilkes-Barre THINK Center from 11:30 a.m. to 12:30 p.m. at 7 South Main Street, Wilkes-Barre, PA 18701. Lackawanna and Luzerne organizations are asked to register for the event by October 19th on KeystoneMission.org.