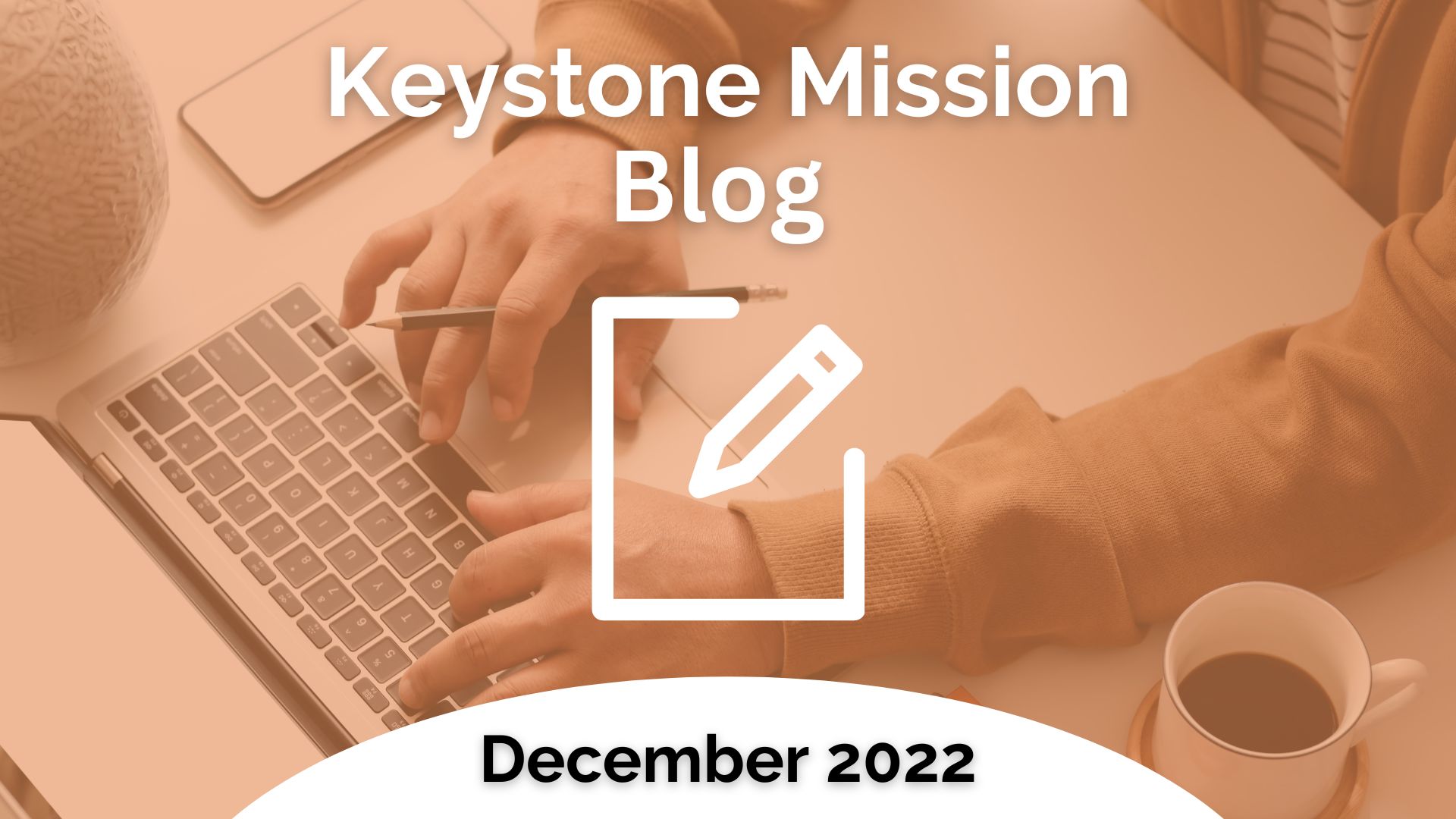 14 Dec

Keystone Mission's December 2022 Devotional

Hope is desiring something good for the future. When the present is unpredictable, hope for the future can wither. Guests who walk through our doors lack hope. At Keystone Mission, we want to bring hope into their current situation through food, clothing, job readiness training, and housing, but most importantly, through the eternal hope of Jesus Christ.

In the Old Testament, the prophet Isaiah spoke about the coming of a Messiah who would redeem the world of sin and build his throne on peace, justice, and righteousness. I imagine all who heard this became hopeful for that day to pass, but inevitably the Messiah would not be born for another 700 years. Hope was surely dwindling.

This Christmas season, I want us to think of the word "Immanuel." This word is a name, a Greek phrase, and most importantly – a comfort and a promise.

You see, the word Immanuel is a name of God, which means "God is with us." As a faith-based organization, we strive to share the truth of God with our guests through daily bible studies, conversations, prayer, and by our own actions. Through the darkest times that many of our guests' face, we share that the hope of Immanuel is a comfort. Like the birth of Jesus in Luke 2.

In this passage, a great company of heavenly hosts rejoiced because of Jesus's arrival. The Savior of the World came in the form of a "baby wrapped in cloths and lying in a manager" (Luke 2:12).  

Now, picture yourself in these shepherds' shoes for a moment. Imagine the shock, joy, and excitement!

These men heard of the promise of the Messiah and were the first to hear of the birth of Jesus. This was what they were waiting for, "the good news that will cause great joy for all the people" (v. 10). Hope was materializing before their eyes!

For guests like Paula and Ulises, hope materialized through the small accomplishments they took to better themselves. The staff at Keystone Mission loves to rejoice with each guest as we see their persistence pay off.

We pray this Christmas season you will reflect on the fulfilled promises of hope and redemption brought into the world through Jesus Christ. We wish you a blessed Merry Christmas and a Happy New Year!