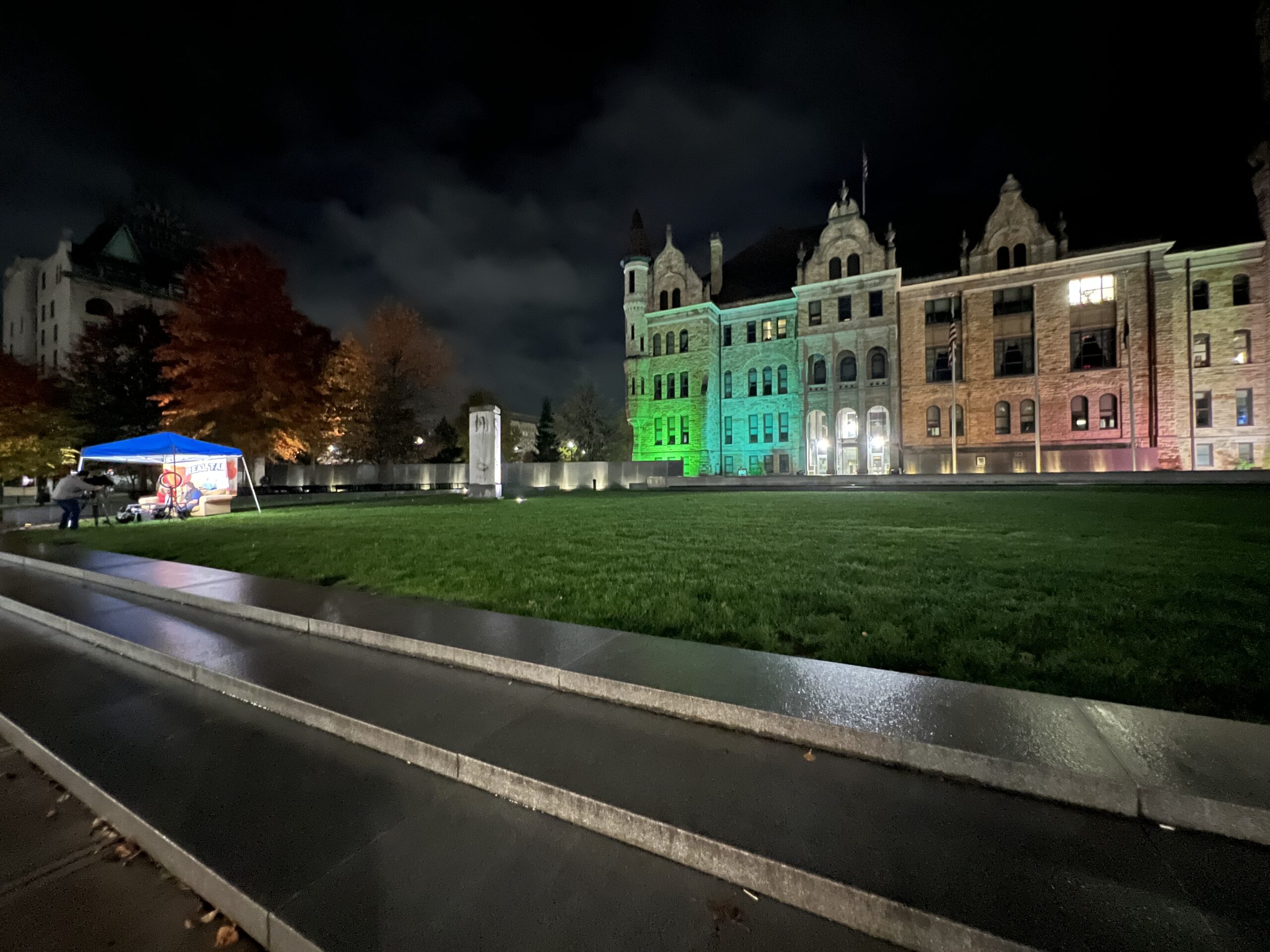 01 Nov

3rd Annual REAL TALK Event Success Among NEPA Community

Scranton, PA- Last week, Executive Director & CEO Justin Behrens was outside the Lackawanna County Courthouse for 24 hours engaging guests, community members, and elected officials about topics surrounding homelessness in Northeast PA.

Among those who joined Behrens on the courthouse grounds was Mayor Paige Cognetti who spoke on the importance of the NEPA community rallying around the homeless and impoverished to bring help and hope into each circumstance specifically as it deals with Scranton. Significant conversations were also had with community members who shared their testimonies about their personal experiences with homelessness, like "Polk."

Behrens spent the time speaking about Keystone Mission's programs and how to get further involved through volunteering and donating.

Keystone Mission is grateful to all who gave during the 24-hour event and to Grimm Construction for being a generous $1,000 sponsor.

For more information about the life-transformative opportunities, visit Keystone Mission at www.KeystoneMission.org and sign up for their organizational e-newsletter.