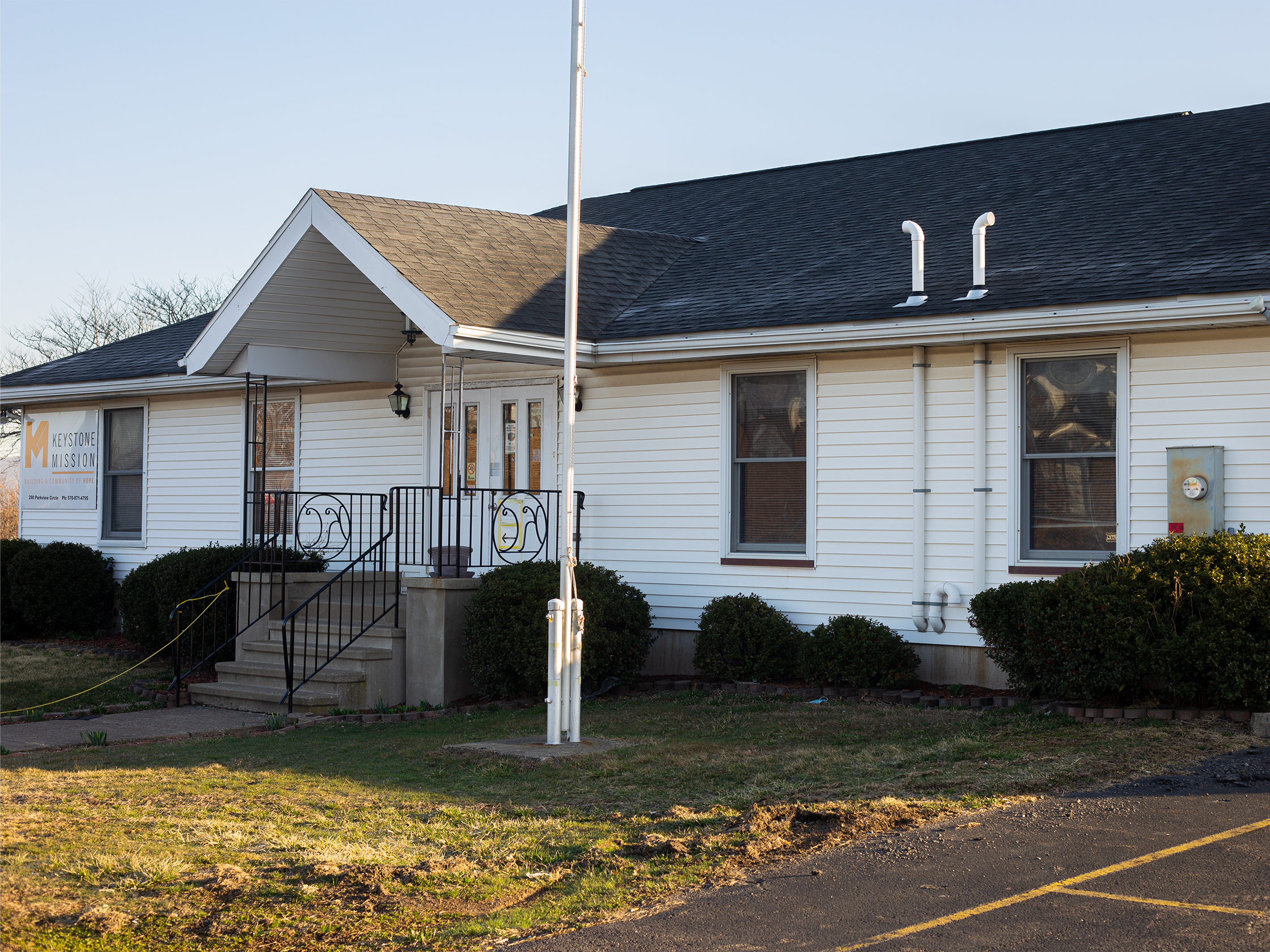 03 May

15-Bed Transformation Center

For the past 15 years, the Keystone Mission has desired to open a shelter and program center where the broken and homeless can turn their lives around and become productive members of society. 
"THEREFORE, EVERYONE WHO HEARS THESE WORDS OF MINE AND ACTS ON THEM WILL BE LIKE A WISE MAN WHO BUILT HIS HOUSE ON THE ROCK. THE RAIN FELL, THE RIVERS ROSE, AND THE WINDS BLEW AND POUNDED THAT HOUSE. YET IT DIDN'T COLLAPSE, BECAUSE ITS FOUNDATION WAS ON THE ROCK." ~ MATTHEW 7:24, 25
The Keystone Mission Board of Directors is excited to announce the renovation of their Wilkes-Barre location into a 15-bed, male Transformation Center. The center will be the hub of transformation for all of Northeastern Pennsylvania. The men that enroll in the program will have an opportunity to experience the transforming power through the Gospel of Jesus Christ and 5-pillars centered around rebuilding their lives to be productive members of society. 
The 5-pillars are the following: the Genesis Program, which introduces the idea of trauma and neurochemical; job Readiness, a program structured to bring community members in and provide hands-on job experience and education, Life Skill, which will build up the residents in areas like budgeting, Spiritual Training, churches and members of the community provide Bible training and classes to the residents, and each resident will be required to attend Real Hope Church, which rents our facilities on Sunday. The last program is Self-Care, allowing the guests to focus on themselves and better themselves. We are the "Catalyst for the Community,"meaning the transformation cannot be accomplished without the community and the agencies that provide the right services coming alongside of us. 
Our goal is to transform the lives of 15-men in NEPA. The Keystone Mission does invite community members to participate in the project by donating financially, donating construction services or goods, or bringing in your trade, craft, or area of expertise to teach and install in the lives of the men in the program. Learn more about the project at www.KeystoneMission.org/TransformationCenter. This project cannot be done without our gracious financial partners, the community, community agencies, and most importantly, our God.